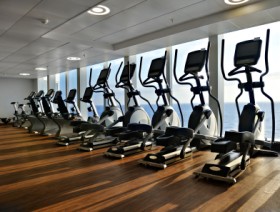 Now that you've realized the benefits of having a corporate fitness program, you've decided to create the space for it!
Where to start?
Energy Fitness will take the confusion out of the how, the what, and the where, by:
Qualifying and assessing your needs

Recommending, acquiring, and setting up the appropriate equipment for your work space.

Laying it out so that you get the best use of space and traffic flow.
We will create the best design possible, making it easy for you to maximize your space while minimizing your expense and allowing you to stay focused on keeping your business running without any distractions!
Deciding to bring an employee health and wellness program into the workplace takes innovation and leadership!
Lead your company beyond its potential by letting us show you how making one small investment in the health of your employees, will yield you bigger returns on the health of our company — returns that will exceed your own expectations!
Contact us now and let us help design your space!