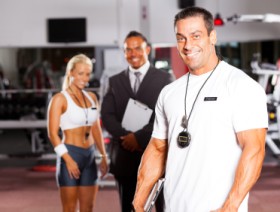 Now that you've acquired the equipment, how will you operate your facility?
We will create the model for your daily operations, which will include the following:
Administration and operational consultation -- we will create the appropriate policies and procedures to ensure that your facility operates effectively and efficiently on a daily basis.

Staffing recommendations -- all to suit your needs and budget

Membership enrollment and recruitment -- create incentives to increase membership and structuring it in a way that makes it fiscally sound to both the company and to the employee.

Implement health and safety procedures -- we work with your human resource department to ensure that health and safety protocols are adhered to.

Equipment maintenance and servicing set up systems.
Energy Fitness understands that your day to day operations need to run smoothly so that your company can run at its optimum. We will streamline all the details and package your administrative model so that your facility is affordable to carry out and easy to operate!
Contact us now to get started!