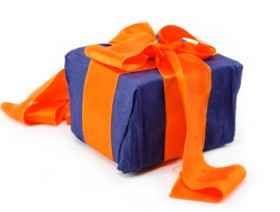 Need a unique gift for someone special?
Why not give them an Energy Fitness Gift Certificate!

When you give someone the gift of good health and fitness, you are helping them open the door to better health, both physically as well as mentally, and you are providing them with unlimited health benefits!
Research has proven that exercise reduces the risk of many diseases and conditions, including heart disease, high blood pressure, type 2 diabetes, osteoporosis, and stress, just to name a few.  
It boosts your energy levels, improves your mood, helps you sleep better at night, and let's not forget it helps control your weight!  And, it actually makes you feel good about yourself!
What better way to show someone how much they mean to you than by giving them the gift of good health!
And the easiest part about it is that it fits!
Contact us for details.