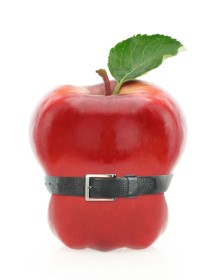 There really is no magic to losing weight!  
All it takes is making the decision to say no to the foods that don't help with the cause, such as sugar, anything fried, and an over-indulgence of alcohol, just to name a few!
The trouble lies in whether one is really ready to make a few small changes in their eating patterns.  You have to be ready.  Not fake ready, but really ready!  And then once you've decided you're ready, you have to be consistent with those changes.  
And then, it happens!  You begin to see results! 
Check out this article on how to easily incorporate some of those changes into your everyday world!
Discussion - 2 Comments