Group Fitness Classes are available!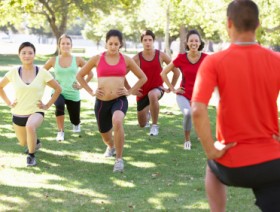 Do you prefer a buddy or two to help make workout time go faster? Do you feel more motivated when you have someone working out with you? Give Group Fitness a try.
Energy Fitness run programs to suit all fitness levels, from beginner to advanced, (and) from novice to professional. We'll create a program that best fits your individual activity level, and combine it with your partner's to make it work all together in a group setting.
So round up one or more of your friends or colleagues, and contact us today to arrange for your group fitness assessment.