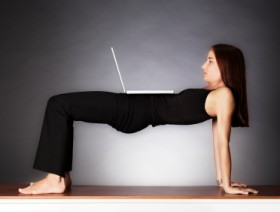 Whether you're away on business, vacation, or an extended stay out of town, you can still maintain your fitness and/or nutritional program online.  Energy Fitness is always there to provide you with just the right support whenever you need it.
We offer online access to training programs; one-on-one Personal Training sessions; nutritional support; motivational support; and all kinds of advice that will enable you to stick with your program no matter where you are in the world .
By using Skype, a webcam, or a smart phone, Energy Fitness will create an environment for you to continue your program whenever you're away from home.  All you need is an internet connection! Call us now to find out how easy online training can be.