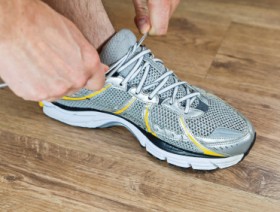 It's Monday and I've just had a 3 day long weekend of too much eating, a bit too much drinking, and NOT ENOUGH EXERCISE!
Yes, I am human!
And I am just like you, and I can procrastinate along with the best of them– "the weather, the celebrations, the night before, I'm too tired, my body hurts", blah blah, BLAH!!!!
For a trainer/ fitness consultant, you don't want to advertise this, because we are the ones that others look up to, to motivate, to teach, and to lead by example!
But the reality is, is most trainers are just like you–they don't want to do the same things you don't want to do, and they want to eat the same things you want to eat too! The only difference is that it is our business to know, that the benefits of exercise and eating right outweigh the "hazards" of NOT exercising and eating "wrong"!
And with that knowledge, we just force ourselves to do what we know is way better for us in the long run, and actually make us feel good!
Nike came up with the slogan that has stood the test of time, which was to "Just Do It"!
And that's really what it boils down to… to JUST DO IT! 
If you actually began your workout when you first started thinking about it, you'd be done by the time you thought about it again!
Truth is, I didn't want to get on the elliptical today.  And I didn't want to for all the reasons/excuses I stated above!  But I know without a shadow of a doubt that I will NOT regret it when I'm done!
In fact, I NEVER regret having worked out…I only regret the workouts I DON'T do!
So, as I write this from the elliptical with only 1 minute left to complete my goal of 30 minutes today, I am elated that not only do I have only a minute left, but I am also thrilled that I actually stayed with it and "Just Did It"!
In fact, I always feel great after I've just done it!
And if you have doubts about what I'm saying, than maybe you'll believe one of the greatest fighters of all time…And I quote, "I hated every minute of training, but I said, 'Don't quit. Suffer now and live the rest of your life as a champion.'"-Muhammad Ali
Be your own champion, and "JUST DO IT"!